Your Guide to Understanding a Casino's House Edge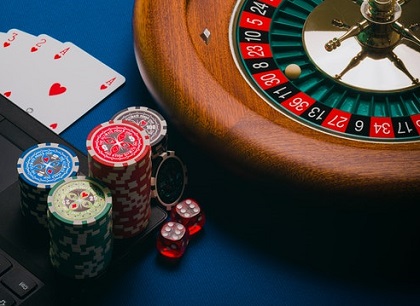 A casino relies on the house edge to make money. The business model would be unprofitable for a casino if you had a 50% chance of winning every game. A casino house edge gives an operator an advantage to win a game.
What is House Edge?
The "house," or casino, has an edge for every game, table, lotto or slots. Online and traditional casinos both use a house edge. Games dictate the house advantage. For example, let's assume that you're playing slot machines.
You have a higher chance of not winning the jackpot giving the house an edge.
If you know the edge for the games that you play, you can strategically choose games that offer you a higher chance of winning.
What Does a High House Edge Mean?
When the house has a greater advantage to win, they'll pay out less to players over the long-term than a game with a lower edge. Keep in mind that the edge is based on a large number of games.
There's always a chance that a player can win dozens of times in a row.
But there's also a chance in a 50/50 game that the player can lose 30 times in a row. The games that have a higher advantage to the house also, often, have the highest payouts.
Common Casino Games and House Edge Statistics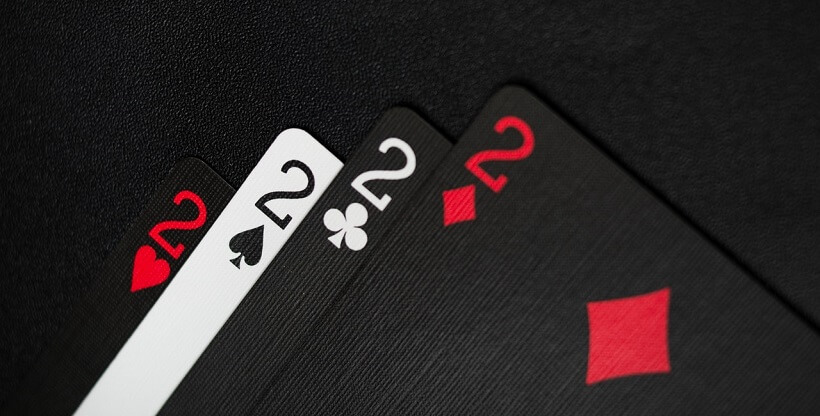 There are a lot of games, and more are added over time to entice players to keep playing. While new games are popular, it's important to know the edge for the most popular games. The games that are in virtually every casino and that you can play are:
American Roulette has a standard edge of 5.26%.
Baccarat is complex because there's not a standard baccarat house advantage. The bet can be placed on the house, player or on a tie, with advantages being 1.01% – 15.75%.
Blackjack is as much a game of skill as it is luck. The advantage is a small 0.5%.
Craps is a game where the house edge can be high, but the edge varies from 0 – 16.67%, depending on the bet.
Keno gives a massive advantage of 20 – 40% to the house.
Slots also have a wide edge of 2 – 15%, depending on the game being played.
Video Poker is a good option for players, with a small advantage of 0.46% to the house.
Hold'em puts the house's odds up 2.36%.
There's a reason that some games are more promoted than others – they have a higher chance of bringing in money for the casino. The house edge on roulette, for example, is high and one of the reasons that casinos want players to flock to the table.
Slots, another very popular game that is promoted by casinos, pay out less to players. From a business standpoint, it's far more profitable to lure in players to play games where they have a lower chance of winning.
If you're playing roulette, which is one of the most popular casino games, it's important to pay attention to the variation of the game you're playing. The European and French versions of the game are slightly different than their American counterparts.
The house advantage for the French variation can be as low as 1.35%, which means players have a higher chance of winning when compared to the American variation.
Even with an edge, there is also something that can help level the playing field called variance.
What is Variance?
You know that the casino games with the lowest house edge will lead to higher payouts for players, but there's also the consideration of variance. Licensed casinos ensure that every game is fair, which means that the chances of winning are always 100% random.
Chance plays a role in every game.
Yes, there's a house advantage in casino games, but you have a chance to win every game no matter if the odds are 100:1 in the house's favor. Dice can end on the same number 20 times in a row, although, statistically, the odds of this occurrence are low.
Due to variance, you never know if you'll win or not on a house bet.
One way to understand this is to roll a six-sided dice 60 times. Since there are six sides, you would assume that the dice landed on each number 10 times. However, you'll find that some numbers may have been rolled 12 times, others 4 times, and so on.
Perfect distribution in a casino is rarely seen, even over the course of 1,000 games.
Online games will use random number generation, or RNG, to be able to account for variance. Variance helps a casino's profit margins stay steady while also ensuring that the player has a chance to win every game.
Where to Find the House Edge on Casino Games
The place to find a house edge for a particular game will change from game to game or from one casino type to another. For example, if you want to know the roulette house advantage, you can ask the staff members or ask for a brochure for a particular game.
Slots will often have the return-to-player (RTP) listed on the side of the machine.
If you prefer to play online, you can often find the RTP within the game's instructions or in the help section of the site. As a last resort, you can reach out to the site's customer support to find the house edge.
Increasing Your Chances of Winning
Want to beat the house in casino games? You can't win every game, but you can improve your odds of winning. One way is to look for the house edge – it will be posted – and play the games with the lowest house edge.
Since some edges can be misleading, especially for new games, you'll want to stick to well-known games. The baccarat house edge depends on who you bet on. Since the banker has the lowest edge, it's the smartest bet to make.
Knowing the edge will allow you to play smarter and increase your odds of winning on the bets you make.