Your Guide to Online Casino Tournaments
Walking into the casino or sitting at your desk playing at an online casino can be overwhelming. High jackpots, bright colours and the sounds of games playing is enough to fill anyone with excitement. And then you'll see online casino tournaments, some free, that offer you the opportunity of:
Winning a massive amount of money
Lowering your overall risk
Engaging in highly intense competition
But for the first-time player, it can be very confusing trying to understand all of the rules before the tournament. There are often two kinds of tourneys: slots and tables.
Table tournaments are often blackjack-related, but this can change from one night to the next at a casino.
What are Slot Tournaments and How Do You Play?
A lot of people are looking for slot tournament tips because slots are some of the easiest games to play. Pull the lever, watch the slots circle across the display and hope that you win. It's an easy game to play because there aren't:
Complicated card layouts
Complex strategies
Rules on top of rules
Slots are some of the most popular games in a casino because they're just so easy to get started with. You don't need to do much but sit down and have fun, although there is a slot tournament strategy that we'll be talking about later.
You'll be required to register for the tournament and to put in a name that you'll want to go by on the leader board. A lot of players want to gain credibility, so it's essential to put in your name and use it for every tourney if you want to make a name for yourself.
Entry Fees
Online casino tournaments can have a wide range of entry fees. There's no standard fee across the industry, and some will even offer free tournaments. When the tournament is free, you have the opportunity to win money without any of the risks involved.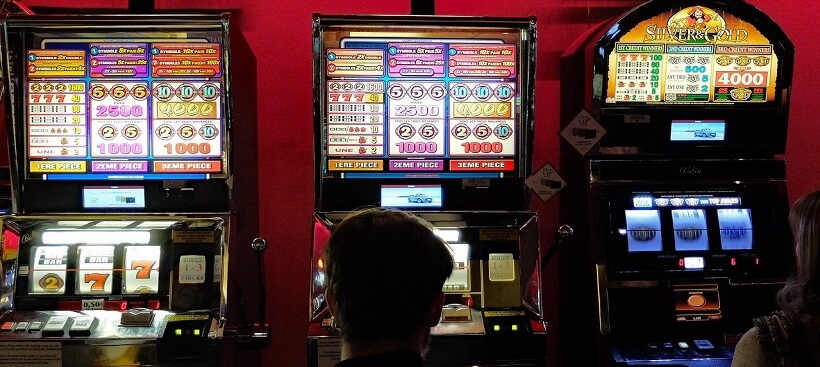 It doesn't get much better than a free tournament.
You have to remember that casinos hold tournaments because they want to attract players. Sure, you have an opportunity to take home winnings, but the casino knows that only one person is going to win a prize.
The rest?
A lot of the players that lose and are drawn into the game will decide that since they didn't lose anything in the tournament, they may as well play another game. Both the casino and players win when there's a tournament ongoing.
If you do have to pay an entry fee, you'll benefit from one major advantage: a bigger prize pool.
Slot Tournament Strategy
You should be playing to win, and this means:
Play as many lines as you can
Use all of the credits possible
There is a set time for playing, so you'll want to play as many lines as the casino allots. Interactive bonuses may also be available, and if they are, you'll want to begin playing them immediately.
Why?
The clock is ticking. The more you play and the more bonuses you claim, the better. We recommend not even looking at the leader board while playing because you want to be able to focus on each game.
Only judge your play after the tournament, as checking the board only wastes time.
The clock is ticking, so keep on playing. You'll find that most first-time players never go through all of their credits because they're too focused on winning. But when you're playing slots, there's very little that you can do to turn the tides of a game.
What are Blackjack Tournaments, and How Do You Play?
Want to play a very competitive game? Blackjack is your best bet. The rules are simple, but there is a high level of strategy that makes it one of the top played table games in the world. You'll need to have:
Discipline
Skill
Experience
You'll find more than enough apps or computer games that will allow you to learn the basics of blackjack. Once you understand the game and start working on your strategies, you'll want to find blackjack tournaments.
Fees are generally required for blackjack. The game is based on elimination, but there are some non-elimination tournaments, too.
Player pools start large, and then as players lose, the pool gets smaller and smaller because someone has to be the winner. Single- and multi-table games exist where players eventually dwindle down to one winner and loser.
Sit-and-go options are also available.
If you want to win the largest prize possible, you'll want to join the pre-scheduled tournaments. Players from around the world will scout out these tournaments and drive up the prize pool.
No entry options are available from time-to-time, yet the prize pool is much smaller in most cases.
Satellite tournaments also exist. What is a satellite tourney? You'll enter on tournament and if you win, you're invited to the next. Eventually, if you keep winning or being one of the last players remaining, you'll enter into a more prominent tournament.
Strategies for Winning Blackjack Tournaments
One tip is to consider how many hands there are per round. You don't want to bet all of your chips on a single round, so slowly bet based on whether you win or lose. After a win, you can bet more, but after a loss, be sure to lower your bet.
The rest is simply strategy.
Hedge your bets, and if you think you won't go over 21, don't fold. Otherwise, fold and hope that the other player busts or has totals lower than you.
Finding Online Casino Tournaments
If you want to find tournaments to play in, be sure to visit some of the most popular casinos in your country. There are a lot of casinos that will list their tournaments a few days or weeks prior to the start of the tourney.
There are also "sit and go" tournaments that require a certain number of players to "sit" at the table before they begin.
Games where the player is required to pay an entry fee will have the largest prize pools.
Play in a tournament, try your chance at winning the prize, and if you don't win, there's always another tournament. Practice, refine your strategy and do your best to win next time.