Wagering Requirements: Everything You Need to Know to Beat Them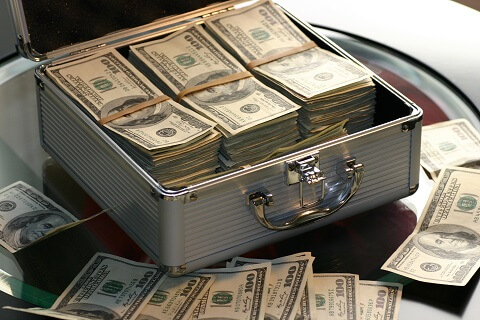 If you're new to the world of online casinos, you may have a lot of questions about how betting, winning and withdrawing works. But you may also be wondering about wagering requirements. What is wagering and how does it work?
This comprehensive guide will explain wagering and how it works with online gambling.
What is Wagering in Gambling?
Wager Meaning
In order to understand wagering requirements, you have to understand what a wager is. And if you have any experience with gambling (even if you don't), you probably know what a wager is: a bet.
When you're gambling at an online casino, a wager refers to the amount of money that you're putting at stake for each round of cards, sports game or slot spin. Wager can also refer to your overall bets over a certain time period or in a session.
What Are Wagering Requirements?
Online casinos offer bonuses and promotions that entice you to play. This can be anything from free spins to free bets or even cold, hard cash. But these bonuses come at a price (there's always a catch), and that price is a wagering requirement.
In order to withdraw a bonus or any of the winnings that you get from that bonus, you have to wager a certain amount of money first. The amount wagered will depend on a number of different factors.
Casinos have wagering requirements for a reason – and it's not to squeeze more money out of players. These requirements are in place to comply with anti-money laundering laws. If there were no wagering requirements, it would be far too easy for criminals to launder money by depositing and withdrawing funds right away.
How Do They Work?
Wagering requirements vary depending on the bonus type and the online casino.
For cash bonuses, a multiplier is usually specified (30X, for example).
For free spins, a multiplier may apply to any winnings that you get from your spins.
For free bets, you may be required to deposit a certain amount of cash before you collect, or you may be limited to where you can use those bets.
What Does Wagered 30 Times Mean?
For cash bonuses, wagering requirements usually stipulate that you bet a certain amount over the bonus before you can withdraw or collect your winnings.
A 30X multiplier is common with online casinos that offer cash bonuses. This means that you have to bet the bonus cash amount thirty times before you can withdraw.
In some cases, the 30X requirement applies to the amount you deposit and the cash bonus. So, let's say that you deposit £50 and the casino is offering a full match bonus. That leaves you with £100 to play. But the 30X requirement means that you have to bet £3,000 before you can withdraw anything.
With some casinos, wagering requirements will only apply to the bonus amount, which makes it much easier to take advantage of these promotions. If you're playing at a low wagering casino, it's even easier to leverage promotions and bonuses.
While enticing, it's important to remember that you're going to need a bit of luck to make these bonuses worthwhile in most cases.
How to Beat Wagering Requirements
With a bit of luck and the right strategy, you can meet and even beat a casino's wagering requirements.
Understand the Rules
First and foremost, you have to understand the terms and conditions of the bonus or promotion. If you violate the terms and conditions in any way, you will forfeit your bonus.
Read the fine print to find out what you have to do to collect your bonus. The terms and conditions will outline the wagering requirements, minimum deposit requirements and what conditions must be met to collect your bonus.
You may be required to use a certain deposit method, or you may only have a limited time to use the bonus. Every casino will have its own rules, so make sure that you understand these important details before diving in.
Many casinos will also allow you to opt out of bonuses if you want to avoid wagering requirements entirely. The opt-out option may be easy to find on your account page, or you may have to contact customer support.
Play at the Right Casinos
Remember, every casino has its own rules when it comes to wagering requirements. Some have higher or lower requirements. In rare cases, you may find bonuses and promotions that have no wager requirements. These aren't huge bonuses, but they can be taken advantage of right away.
Choosing a reputable casino that has favorable bonus terms will make it easier to take advantage of bonuses. Just make sure that you're only gambling with casinos that are regulated and fully licensed.
Choose Your Games Wisely
When players are trying to beat wagering requirements, they usually play slots or games that have a favorable return to player percentage, or RTP.
A lower RTP means that the game has a higher variance. They may not pay out often, but when they do, it's normally a larger amount.
If you start with these types of games, you have a much higher chance of padding your bankroll and insulating yourself against future losses. Then you can move on to games with a higher RTP. They pay out smaller amounts, but you'll win more consistently, and your losses won't be as high.
Many new casino players follow this type of strategy to beat wagering requirements.
Of course, you also have the option of playing at a no-wager casino (as long as it's a licensed and regulated casino). These casinos have fewer stipulations, but the bonuses and promotions aren't as big and exciting. Still, they can be profitable and worthwhile. You will still need to meet deposit requirements, but you won't have to worry about wagering a certain amount of money before you can collect the bonus.
Now that you have a better understanding of wagering requirements, you can use the right strategies to beat them and enjoy gaming at online casinos.
About author