Twitch Online Casino Streaming 101
If you're a fan of gaming, you're probably familiar with Twitch.tv, an online streaming platform that allows everyday people to livestream their gameplay. Launched in 2011, Twitch has grown to become one of the biggest streaming platforms on the Internet. Unique monthly broadcasters nearly doubled between 2019 and 2020, from 3.64 million to 6.9 million. In that same time period, minutes watched jumped from 660 billion to 1116 billion.
Initially, Twitch was all about video game streaming. Today, the Virtual Casino section allows viewers to watch casino games being played live all over the world. Whether you want to stream on Twitch yourself or just want to find a new game to watch, it's important to understand how Twitch casino streaming works.
Why Watch Casino Streams on Twitch?
There are many advantages to watching players stream casino games, especially if you're new to the world of online casinos. Maybe you haven't played a game in a while, or you have found an entirely new game that you want to learn how to play.
Watching streamers allows you to see how a game is played without having to put your own money at stake. You can learn from the player's mistakes or get some pointers on how to improve your game.
Depending on what game you're watching, you can also get an idea of how casino bonuses work. This makes it easier to use them to your full advantage when playing at certain online casinos.
In a way, watching Twitch casino streams can save you time and money while helping you learn the ropes. On the other hand, maybe you want to watch Twitch slots just for the excitement and thrill of watching players win (or lose) big time. Twitch is a great way to find new online slot games and to see how they work.
How to Watch Twitch Casino Streams
It's easy to find and watch casino streams on Twitch.
Head over to Twitch.tv.
Click "Browse" from the top menu.
Click the "Virtual Casino" category. You can also find categories for specific casino games, like poker, blackjack and more.
You can also search by streamer name if you're looking for a specific user.
If you just want to view streams, you don't have to create a Twitch account. However, if you want to chat with streamers and other viewers or you want to start your own stream, you will need an account.
Having an account can be beneficial because it allows you to follow streamers and do other things that guests can't do. If you have a favourite streamer that you enjoy watching, following makes it easy to see when they're streaming and tune in.
What Casino Games Can You Watch on Twitch?
You can find people streaming just about any casino game you can think of, including:
Poker
Blackjack
Slots
Baccarat
Roulette
How to Start Streaming on Twitch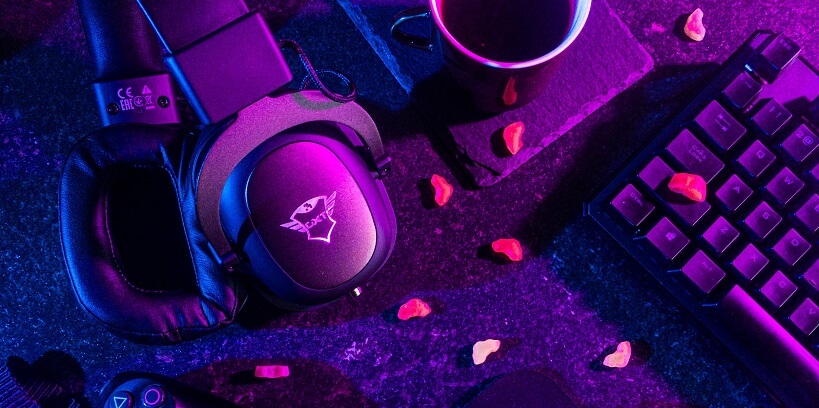 It's easy to start streaming on Twitch and even make some money in the process. Most Twitch streamers only need 1,000 loyal subscribers to earn a full-time income, and there are many ways to make money using Twitch. With 1,000 subscribers, it's possible to earn more than USD$50,000 per year streaming on Twitch.
Streaming may be an easy way for you to fund your gaming.
If you want to start streaming casino games and build up a following, you will need to make sure that you have the right setup.
PC and Internet Setup
Streaming can be intensive, so you'll need to make sure that you have an adequate PC and internet connection to get started.
Twitch recommends having the following:
8GB of RAM
Minimum Intel Core i5-4670 or AMD equivalent
The graphics card isn't quite as important, especially for online casino gameplay. However, keep in mind that these are just the minimum requirements for your PC. The more powerful your system, the better the quality of your streams.
As for your Internet connection, a wired connection works best. Wireless connections can be spotty and unreliable.
Many Twitch streamers have dual monitors – one for OBS, Twitch chat and alerts, and one dedicated to displaying the game.
Software
To broadcast your stream, you will need a Twitch account and desktop software. Your PC may come equipped with software that can record or stream footage, but if not, there are many options out there.
Open Broadcaster Software Studio is arguably the most popular software for Twitch broadcasting, and it integrates nicely with the platform.
Webcam and Microphone
Along with streaming software, you'll also need a webcam. It's standard practice for Twitch streamers to also include webcam footage. It makes the stream more personal and allows for better interaction with your viewers.
Investing in a decent microphone is also important so that your viewers can hear you clearly.
Be Consistent and Interactive
If you're serious about streaming casino games on Twitch, you'll want to create a consistent schedule that you can follow. Stream regularly, preferably at the same time every day (or whichever days you designate for streaming). Having a consistent schedule makes it easier for loyal followers to tune in because they know you'll always be on at a particular time.
It's also important to interact with your viewers, be polite and have conversations. The chatting can be just as interesting as the gameplay, especially with casino games.
In order to really succeed with Twitch streaming, for casino games or any other game, you also need to offer unique content. If you have a charismatic personality or a great sense of humour, use it to your advantage to attract new viewers. The more interesting and fun your stream, the longer viewers will stick around.
Be patient and consistent. It can take some time to build a loyal following on Twitch, but persistence and determination can help you succeed.
Twitch casino streaming is a great way to learn how to play casino games without risking your own money, but it's also a great way to make money and fund your gaming. Take some time to explore the Twitch platform, watch different games and maybe even try streaming for yourself.