Gambling Jobs and Career in the UK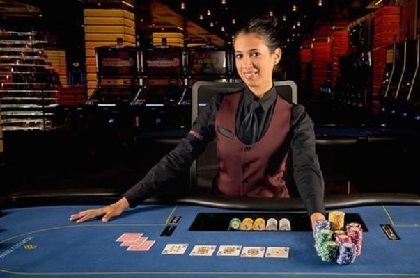 Whether you're an avid player who is on the casino floor often or a casual player, the casino industry has plenty of great jobs available. In fact, in a normal year, there are over 13,000 employees filling casino jobs in the UK.
The industry itself generates £14.26 billion pounds per year and continues to increase revenues year-after-year.
If you want to start working at a casino, our job and career guide will guide you into the perfect position for you.
Top 11 Casino Jobs
1. Casino Cashier
If you want to get into the casino field, one of the best betting industry jobs for people just getting into the field is casino cashier. The position pays £19,000 to £27,000. Your responsibilities will involve:
Exchanging chips

Offering vouchers

Securing funds
New cashiers should be prepared to work nights and weekends when they're just starting out. Employees with tenure often have the best hours.
2. Casino Operations Manager
A manager will be an integral part of operations, from dealing with customer complaints to hiring employees. You'll never have a dull moment in this position because you'll also be in charge of preventing cheating and making sure that your casino follows all rules and regulations.
Entering this role requires extensive experience, and the salary ranges from £24,000 to £54,000.
3. Count Team Member
As a count team member, you can expect to make an average salary of £16,000 a year. These individuals are responsible for:
Counting coins

Counting chips and cash

Entering data into computer systems
You'll be heavily involved in the night's "take," and you'll get paid for doing something everyone wants to do: count money.
4. Customer Service Rep
Players want to feel special and important, and a custom service rep is often the first person they come across. You'll likely stand behind a desk, greet people and answer any questions that players have.
The position requires you to direct customers to different tables if necessary.
5. Dealers
Casino dealer jobs in London are in high demand. You'll have many positions to choose from, but the goal is always the same: make sure the games are fair. Since you'll be working with all players, you'll also have to make sure that everyone is having a good time.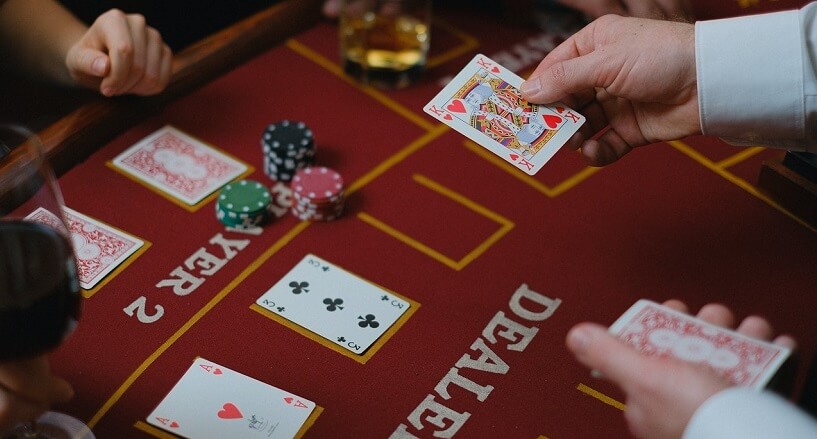 There are schools that teach you how to be a croupier, but casinos are known to train potential employees for the position. Poker dealer jobs require you to:
Greet players

Set up the gaming table

Collect bets

Pay winners

Etc.
Pay can vary greatly from one casino to the next. You can expect to make in the range of £18,000 and £29,000 before tips. The average dealer receives £5,000 in tips per year on top of their croupier salary, but this figure is even higher for well-known dealers.
6. Gaming Supervisor
One of the most versatile options for a casino career. Gaming supervisors earn £19,000 to £28,000 per year. As a supervisor, you'll be responsible for the casino running smoothly. You'll have to oversee everything, from the poker and blackjack table to interacting with customers.
7. Non-Gaming Floor Positions
With over 10,000 employees, a lot of the gambling jobs don't involve being on the floor at all. You'll find opportunities that include:
Bartender

Chef

Valets

Waiters

Hosts

Customer service
The salary in these positions is often low, but the tips help make up for the difference.
8. Online Positions
One of the most desirable jobs in the betting industry. The rise of online casinos allows you to stay outside of the traditional casino with the same fun. You'll find that there are a lot of opportunities for online casinos, including:
Croupier jobs

Customer service

Tech support 

Security and surveillance

Software developer, and more
A casino worker may find themselves in high demand during live events.
9. Slots Host
Slots are one of the most popular casino games. While the games are fully electronic, slot hosts remain an essential part of every casino. You'll be responsible for customer service and explaining to customers:
Promotions that may be going on for certain slot games

The rules of games and how to play
You won't need a special certification to enter this position, but you may need customer service experience. All employees must be 18 or older. If you're in this position full-time, you can expect to earn £18,000 to £20,000 per year.
10. Slots Technician
Casino machines, primarily slots, can and do breakdown. There are positions available for technicians that are responsible for repairing slot machines when they malfunction or breakdown.
As a technician, you'll also be responsible for inspecting, maintaining and testing machines to ensure that they're operating properly.
The average slot technician earns £14.07 per hour.
Entering this position will vary from one casino to another. Some casinos will train technicians, while others will require that you have industry certifications and have taken all of the appropriate courses to enter the field.
11. Surveillance Officer
Casino security jobs can include removing rowdy guests, or it can mean monitoring the floor. When monitoring the floor, you'll be on the lookout for people that are trying to cheat the casino.
Your role will also include making sure that the casino is following all legal requirements.
Salaries range from £25,000 to £49,000 on average. You'll need a background in security to enter into this position.
Summary
Casinos often operate 24 hours a day, so there are more than enough opportunities available for potential employees to enter the field. Education and training requirements will vary from one position to the next. A surveillance officer with law enforcement experience is going to be hired before someone with no experience.
Background checks may be required and are often extensive, depending on the position. Casinos have a lot of cash entering and leaving the casino, and managers want to reduce the risk of theft as much as possible.
If you don't want to be on the floor and still want to be in the industry, you'll find more than enough positions available for waitresses and waiters, auditors, chefs and other positions.