Bingo Halls You'll Want to Visit in the UK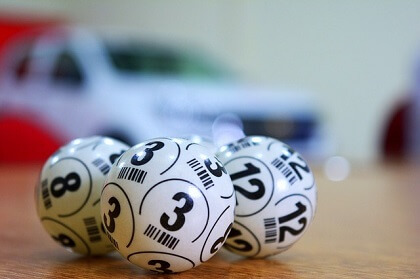 Bingo Halls in the UK are frequented by locals and tourists alike. Local bingo is huge in the United Kingdom, and some of the halls that you'll definitely want to visit when you're in the UK are:
Mecca Bingo in Forge, Glasgow
Mecca Bingo clubs have taken the place of many theatres and locations across the country, including in:
Brighton
Kingstanding
Southampton
St Helens
Wandsworth
West Midlands
Why visit this bingo hall? It's voted as one of the luckiest bingo clubs. Over £300,000 was won by players between a period of less than a year. The club has a capacity of over 2,300 players, allowing for a very intense night of bingo.
And since the hall is located in one of Glasgow's cheaper districts, it's a great location to play, offers affordable gaming and is a lot of fun. You can also walk around and explore the city when you leave the venue.
Shipley's Bingo Hall in Redditch
Shipley is a nice, independent club that isn't owned by either Mecca or Gala, which is one of the main reasons to visit. The luxury bingo hall may be a club, but everyone is welcome to join and experience the fun for themselves.
Parking is free, and the club runs daily promotions that make going to the hall a new experience every time.
Thursday has bingo prizes of £600, and the venue has enough space to fit over 1,000 players. If you're out in Redditch and you want to play bingo, Tuesday evening and Saturday is the time when you can purchase six tickets for just £6 or £5.
Gala Bingo in Southampton
Gala Bingo halls can be found across the United Kingdom. As one of the largest chains of bingo halls, you'll find that there are venues in:
Ashington
Birmingham
Bristol
Cambridge
Colchester
Derby City
Dumfries
Hengrove
Lincoln
London
Parkway
Tooting
Wednesbury
The Southampton location opened a 1,000 seat, new hall, which was the first to open in nine years. The venue was seen as a revitalization of the industry, with two main areas: one for new players and one for others.
A pub area allows for louder music, sofas and drinks, and then there's a 500-player room with soundproofing that offers a more traditional bingo hall feel.
Gala Bingo clubs are all over the UK, so you can stop by any of the venues above for a good gaming experience.
Rebel Bingo
Rebel isn't one of your usual bingo halls in London. This Camden club also has dancers, music, extravagant prizes, glitter cannons and alcohol. Yes, bingo is still the name of the game, but the entire experience is turned on its head. Think of it as bingo for hipsters.
After seeing great success in London, Rebel has spread to other areas of the UK and even abroad.
Bingo purists may not agree with Rebel's wild ways, but this club is attracting a younger generation to the game.
The Spanish City, Whitley Bay, Tyne and Wear
The Spanish City started out as a theatre in 1908. At the time, Whitley Bay had become a popular spot for tourists, and this helped the theatre grow to become one of the major dance halls in the country by the 1920s.
In the 1960s, the building was transformed into a bingo hall. The Spanish City saw great success in its early years as a bingo hall, but by the 1990s, it had to shut down. Plans are in the works to potentially transform the former bingo hall into an entertainment venue with restaurants, shops and a cocktail bar.
Dreamland, Margate, Kent
Dreamland was opened in 1935 as a cinema, and its design was one-of-a-kind. An expansion in the 1970s added a theatre, but that theatre failed to stay afloat. It was converted into a bingo hall.
After being revived in recent years, Dreamland still hosts bingo-themed events, but the dedicated bingo hall is no longer operating.
Apollo Bingo, Wales
Apollo Bingo is located in Rhyl just off the main street. In 2016, the building underwent a major renovation to replace its former art deco style. In addition to new seating, new carpeting and a new stage, the renovation also extended the arcade area.
Players can choose between traditional and electronic bingo, which is ideal for beginners. The venue also has £500 jackpot slots, and club members can buy food and drink from the cafe.
Buzz Bingo
Buzz Bingo has locations across the UK, although they closed 26 halls in 2020. Club rooms are open daily, and they were part of the Gala brand until 2018. Numerous changes were made since the company was founded.
Ownerships and acquisitions saw that brand's venues rise to 117 locations and now also offers its own online bingo for players.
The hall took a massive hit due to the coronavirus and has been working to restructure the company. After last year's closures, the bingo operator had 91 halls remaining in their operation and plans to fully reopen them in the near future.
If you want to experience a hall with food, drinks, smoking house and even a slots club, Buzz Bingo is one of the clubs that you'll want to visit.
Dabbers Social, Aldgate
A bingo hall in London, the Dabbers Social is a hip bingo hall that has a more modern or even futuristic feel compared to others in the area. There are neon lights to illuminate the interior of the club and even themed events that take place.
The hall calls itself the first in the UK to offer a contemporary approach to bingo.
Members that decide to join the hall can pay for an annual membership that allows them six free tickets as well as 10% off of food and drink. If you're craving a bingo hall experience that is fun, exciting and anything but normal, be sure to visit the Dabbers Social.
Bingo halls across the United Kingdom lure in players night after night. While a lot of chains are monopolizing the industry, the list above offers a wealth of opportunity to experience a true UK bingo hall.